What's a VALUE collector?
Hi, I'm Ashley, and I'm constantly looking for Value!
I spend hours and hours mining the Internet, plugging "special" keywords into search engines,  speed reading fashion and lifestyle articles, scanning Instagram, Facebook and Twitter, oh and watching the latest and greatest  YouTube videos (my guilty little pleasure).  Searching for the Best Values in fashion, lifestyle and home decor.   And now the payoff … I collect, organize and publish it just for you!
Some say I'm too picky (I hear whispers around the water cooler), well I don't agree, I'm just thorough. I always keep my eye out for those special finds, the "giggle out loud" sounds of satisfaction when I know I've found a great product and an unbelievable value.
1.  We hope you will browse our "Zazzle Value Collections", we have grouped together about 100 items into each Zazzle set for quick and easy viewing.  You will find collections such as "Travel America Posters" (a collection of vintage posters), "Custom Name Pillows" (personalize beautiful pillows with names and dates for a very special keepsake), "Phone Covers and Cases" (protect your phone with unique and cool covers) and even a collection called "Custom Blank Templates" (add your own special photo to 100's of products) and many more.  If you see an item which catches your eye, just click on the Zazzle item to open the description page filled with useful details about the design and  the product.  Zazzle offers quick shipping and a wonderful "If you don't love it we'll take it back" guarantee (that real value).  You can view more Zazzle "Easy Shopping" Collections on the sidebar to the right of all Value Shopping site pages.
Zazzle Value Collections
2.  I adore Tractor Supply Company!  "Whether you're caring for a backyard, or a "back 40″, they have what you need" and so much more.  I love their motto "To work hard, have fun and make money by providing legendary service and great products at everyday low prices."  Best of all I can find cool clothes (Carhartt Gear
) and boots (Tony Lama Boots
) for my family,  nutritious food for our dogs, cats and hamster,  and unique hard to find gadgets and home decor for our "place".

Tractor Supply Company
3.  Looking for Graphics, Images, Clipart for DIY Craft Projects,  designing your own Jewelry, or for creating designs to upload to Print On Demand websites such as Red Bubble, Cafepress or Zazzle.  Of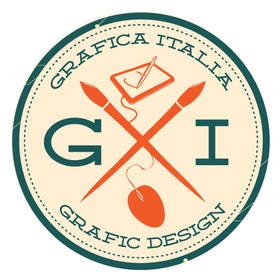 course we suggest you taking a peek at Grafica Italia, our shop on Etsy.com.  We offer a variety of images, from modern design elements to vintage clipart sets.   All of our graphic design sets are modestly prices and give you solid value for high quality, easy to use images.   Currently, we offer about 140 clipart and collage sheets with more on the way. We invite you to browse our categories, we offer unique and hard to find graphics.
Grafica Italia